Vertical incision breast lift with 300 cc sub-pectoral saline implant
Vertical incision breast lift with 300 cc sub-pectoral saline implant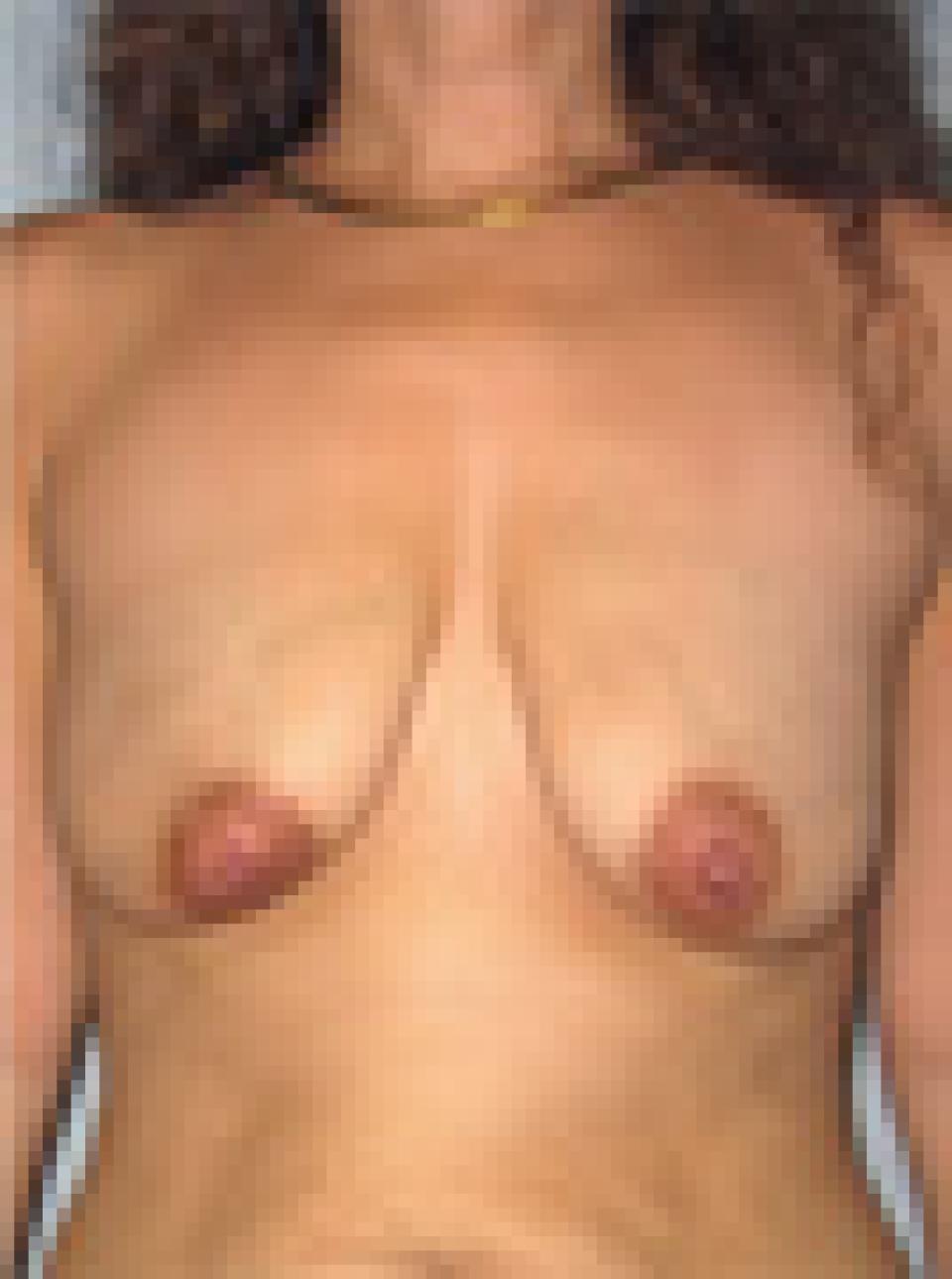 before
after
This case depicts a 37 year old woman who had borne one child and had noted that her breasts had begun to sag and develop a deflated appearance.
She underwent a vertical or "lollipop" incision breast lift along with placement of 300 cc smooth, round saline implants beneath the pectoralis muscles. Her post-operative photographs depict her appearance approximately one year after surgery.
This case study also demonstrates how the nipple and areolar positions located too low and too close to the midline in this case, can be improved as part of the procedure.