Breast augmentation with 320 cc saline implants
Breast augmentation with 320 cc saline implants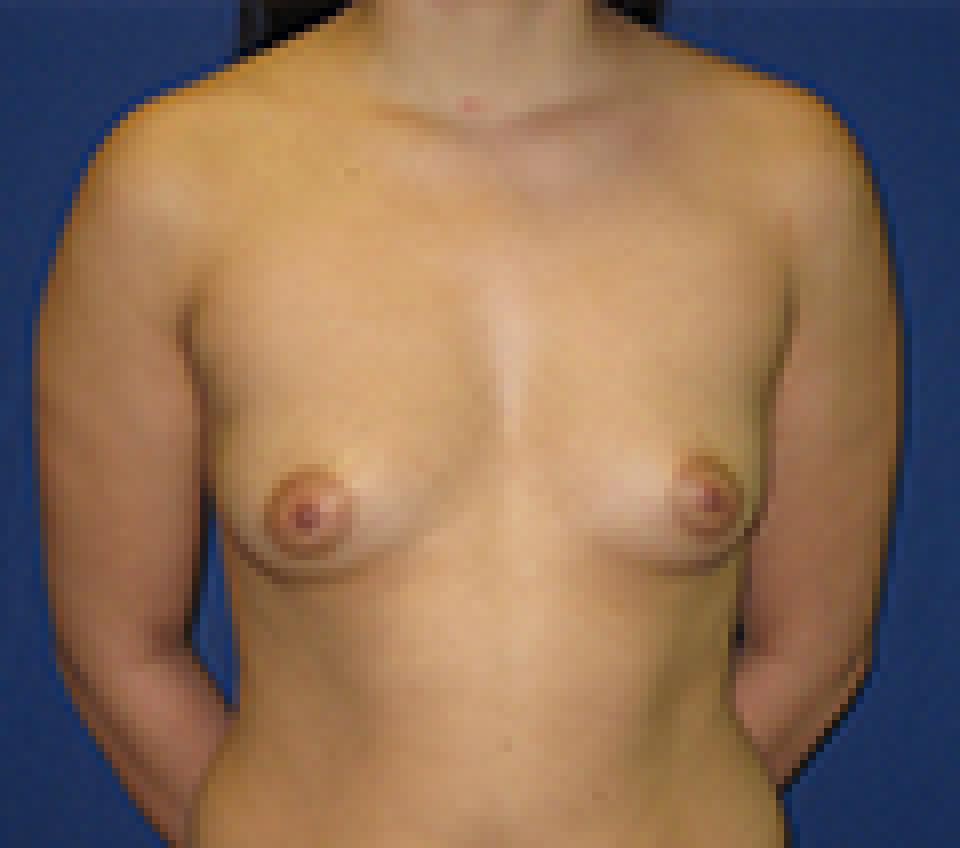 before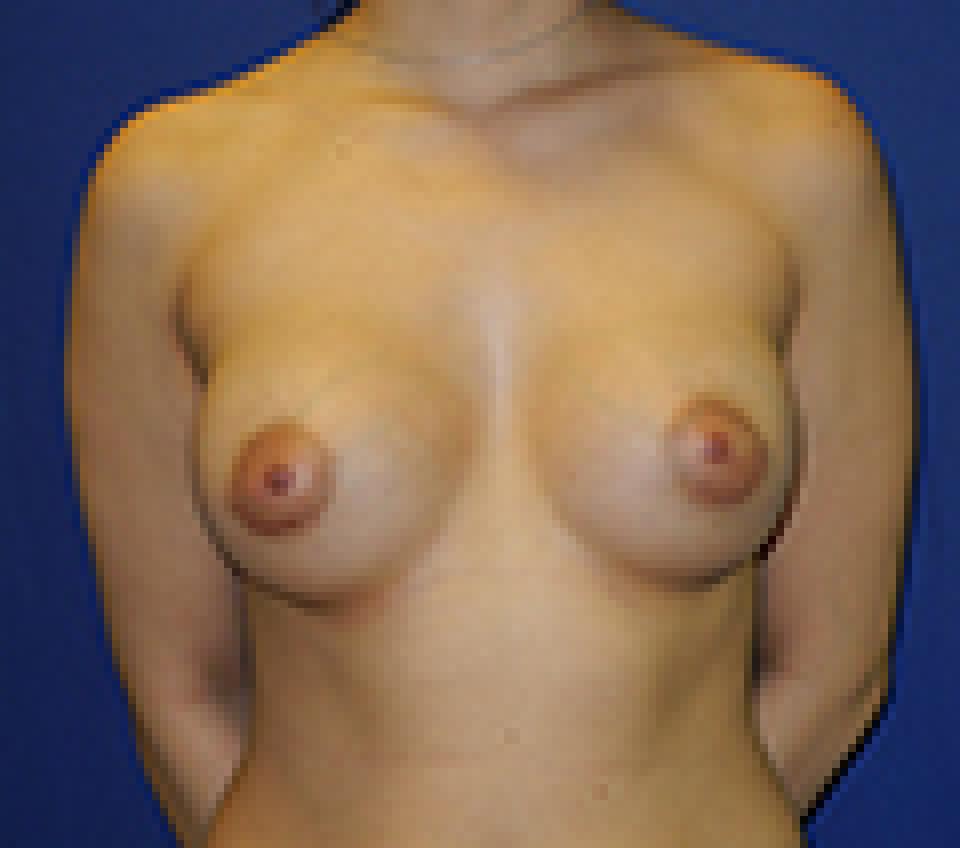 after
This 22 year old woman underwent bilateral augmentation mammaplasty using saline filled breast implants inflated to a volume of 320 cc's place partially beneath the pectoralis muscle. 
This individual wished to have the largest possible cup size while still appearing to have relatively natural breasts. 
In my opinion, this implant size was the largest round implant that could be inserted, while still maintaining a natural appearing breast shape.
With the new anatomic shaped implants, which are shaped more like a teardrop, it is possible to achieve larger breast sizes and still maintain a natural shape.